Rosita/Jax Egyptian Mau Kittens
WAITING LIST ONLY CURRENTLY AVAILABLE FOR RESERVATION
ROSITA'S WHITE COLLARED BRONZE BOY
Updated 10/14/19
DOB: 8/20/19 Kittens are currently 7 weeks old. They will be old enough to leave by 10/29/19
The kittens are currently 7 weeks of age, and they are just starting to stand up and learn to walk. They have baby fuzzies now but their coats will be clearer when they get a bit older and lose their baby fuzz. You can see their spot patterns under the fuzz and also refer to their parents to see what their adult coats will look like. Their eyes will be bright green like their parents, but appear blue in the photos currently, this is normal kitten eye development.
Bronze kittens are $900 each, as pets with a spay/neuter contract
This bronze boy is super adorable! He has a warm gold background with very nice jet black spots. Very expressive face. Very sweet and cuddly. He is going to be a very handsome sweet boy.
Here is a video of this litter at 3 weeks of age https://youtu.be/71F4lkWS-Fk
The non refundable deposit to hold the kitten until it is ready to go is $250, with the remaining balance due before the kitten departs. Your kitten can be picked up here, or we can meet you up to 3 hours from our location near Hot Springs, Arkansas. We cannot ship kittens.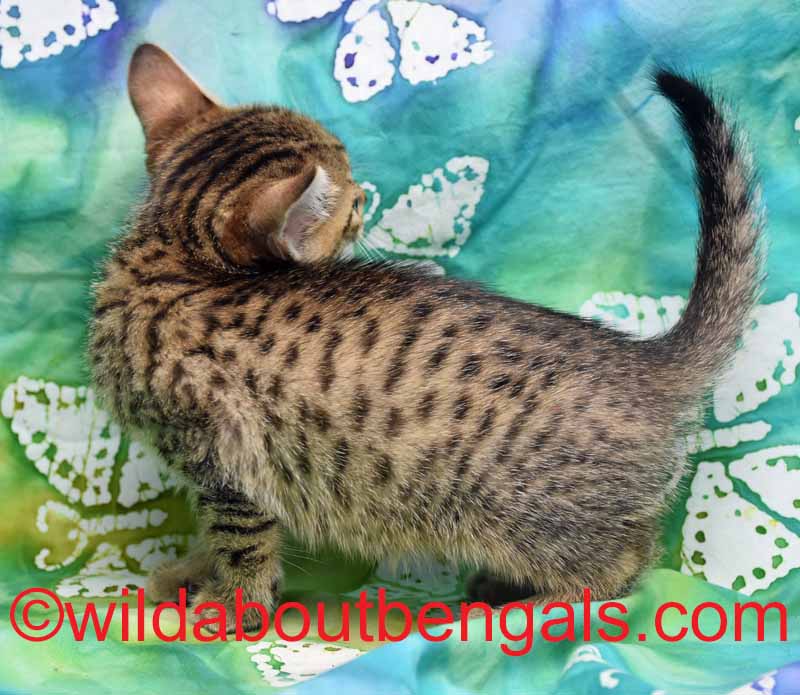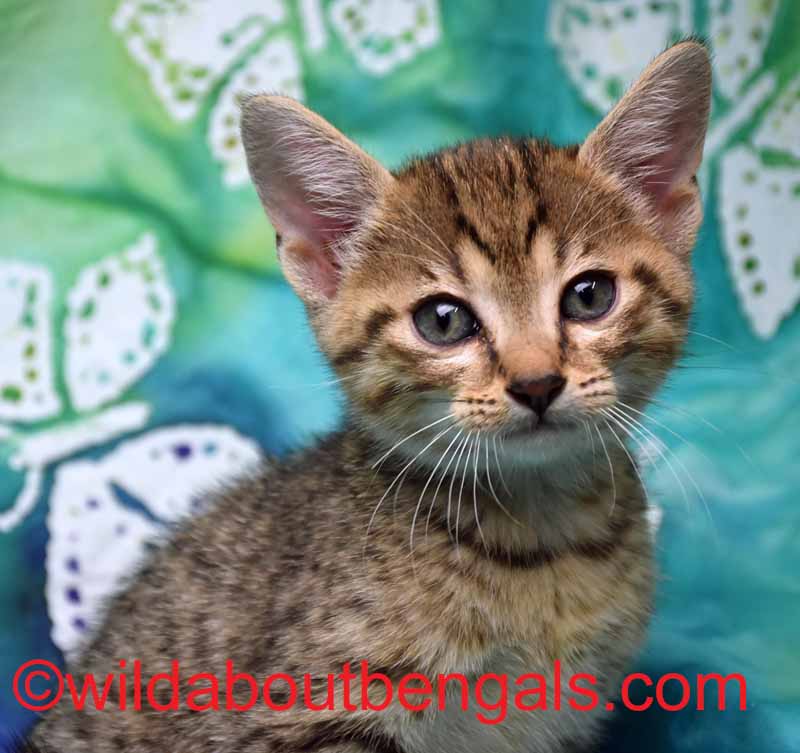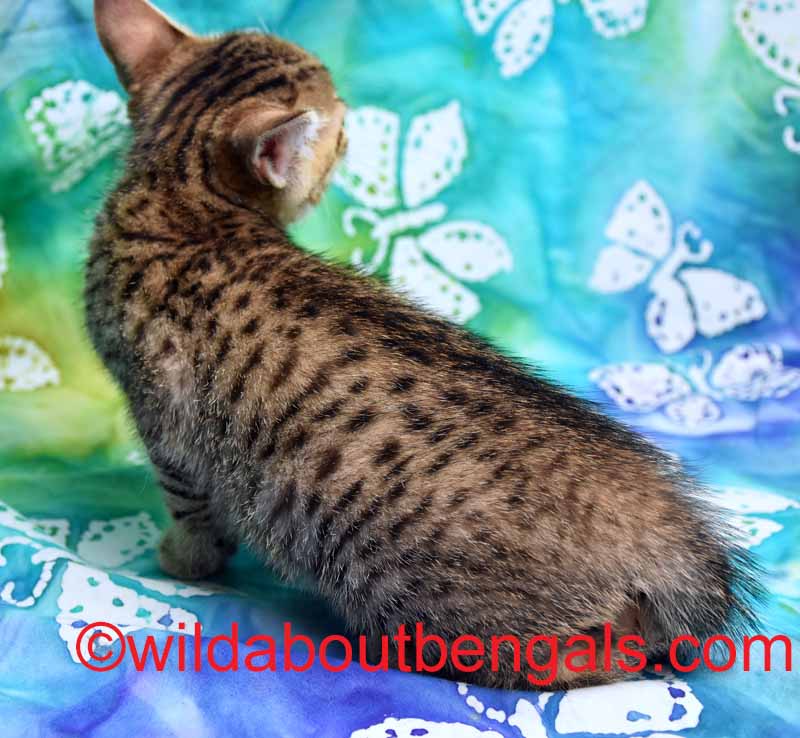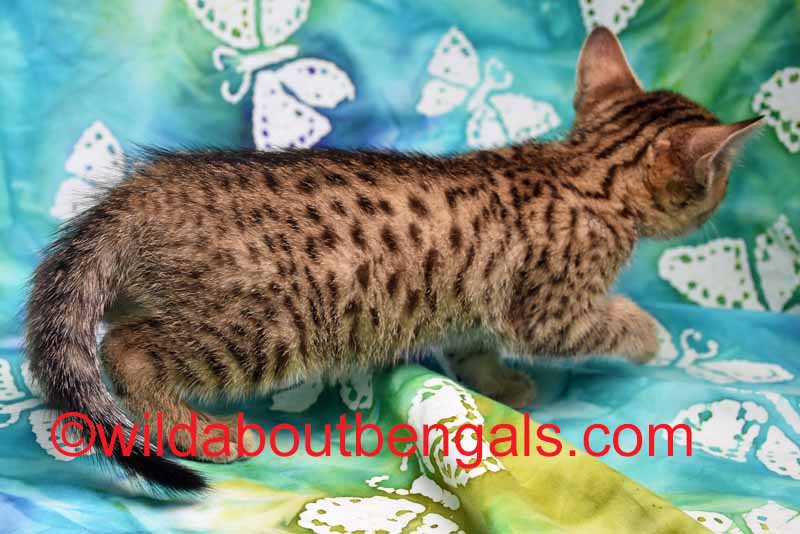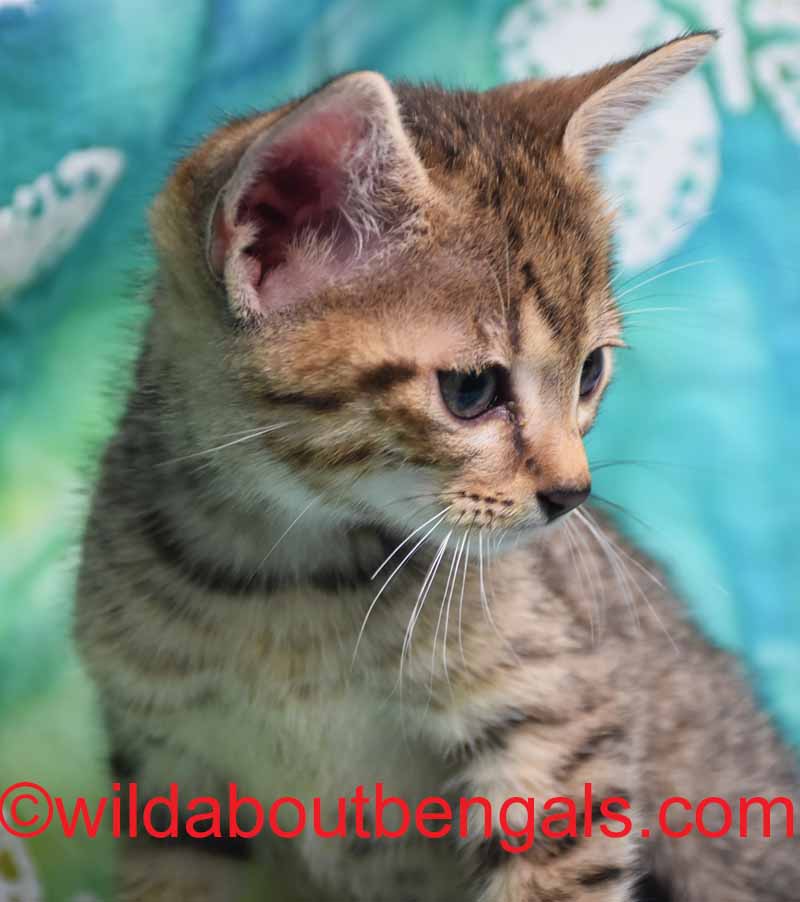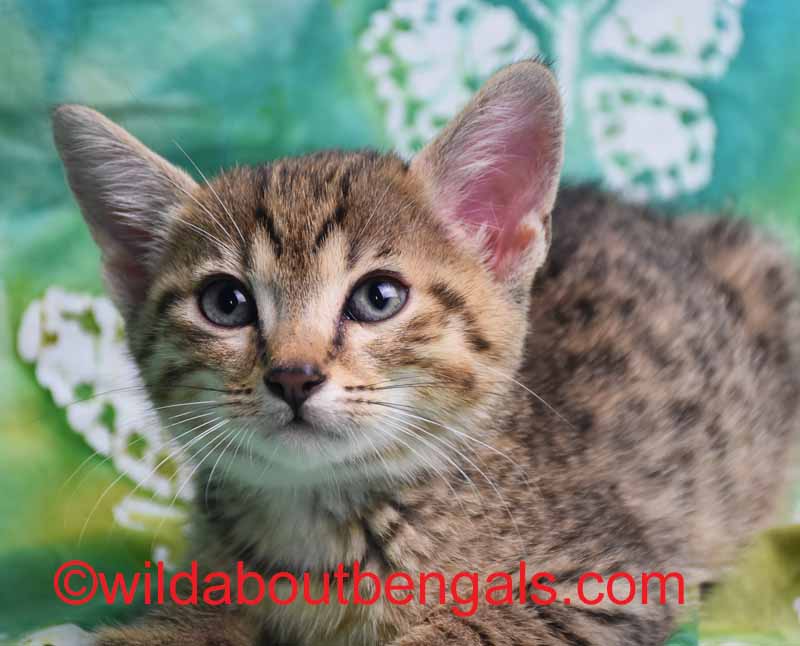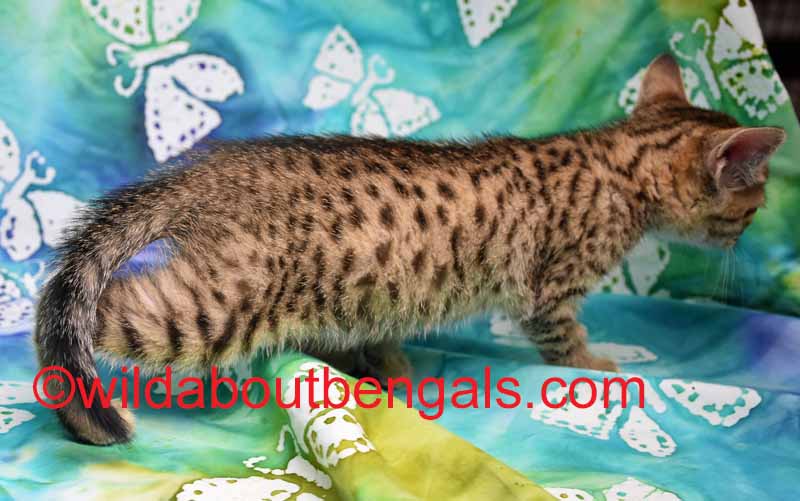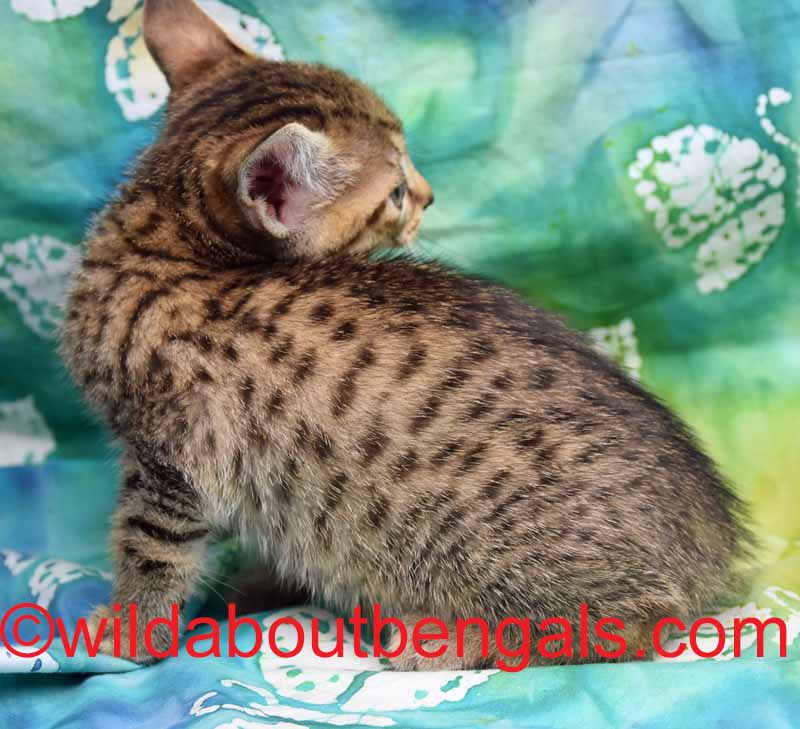 Photos below at 4 weeks of age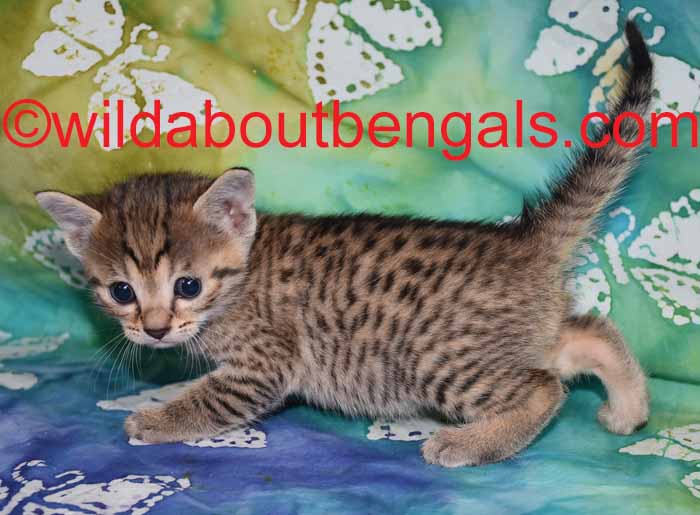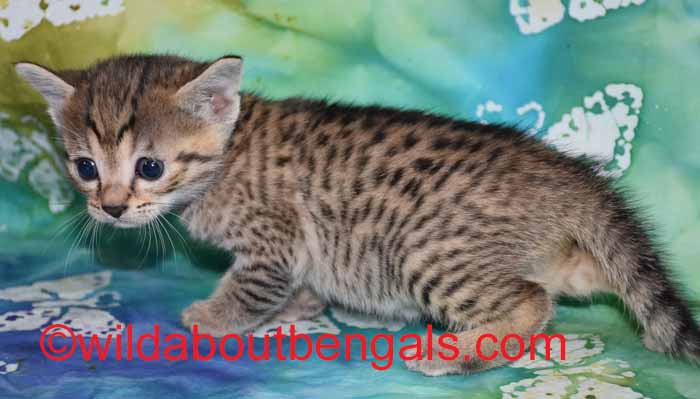 THE QUICKEST WAY TO GET IN TOUCH WITH ME IS BY EMAIL TRACY@WILDABOUTBENGALS.COM
Email me at tracy@wildaboutbengals.com if you are interested in a kitten.
All of our kittens are lovingly hand raised underfoot in our home to ensure the most well adjusted, happy, healthy pet for you. Our kittens are well socialized with people and other animals and have super sweet temperaments. All of our kittens are TICA registered. Our kittens are ready to go to their new homes after they reach 10 to 12 weeks of age. Before they go to a new home, they will be litter box trained, weaned onto solid food, socialized, up to date on vaccinations for their age, and have a health guarantee and written contract as well as support from us for the lifetime of the cat in case you ever have any questions during your cat's lifetime. Please view our Adoption page for more detailed info about adopting one of our kittens.