Starlet/Dylan Egyptian Mau Kittens
AVAILABLE
STARLET'S BRONZE BOY
DOB: 5/20/22 Kittens are 4 weeks old in the photos. They will be old enough to leave by 7/29/22
The kittens have baby fuzzies now but their coats will be clearer when they get a bit older and lose their baby fuzz. You can see their spot patterns under the fuzz and also refer to their parents to see what their adult coats will look like. Their eyes will be bright green like their parents, but appear blue in the photos currently, this is normal kitten eye development.
ADOPTON PRICE $1000 AS PET WITH NEUTER CONTRACT
This boy is super affectionate and love slots of attention! Super loving personality. This adorable boy is a warm colored bronze boy with nice inky black markings. He has a lot of baby fuzz, but this will clear up as he develops more. He will have bright green eyes as an adult. He has the cutest little face that will just melt your heart! His dad Dylan is on the larger size at about 15 lbs so he has a good chance to be a big boy too. He is going to make a wonderful gorgeous companion for a lucky family!
The non refundable deposit to hold the kitten until it is ready to go is $250, with the remaining balance due when you pick your kitten up. We are located near Hot Springs, Arkansas. Kittens must be picked up locally. If you have a long drive we can meet up to 2 hours from our location, or you can fly into the Little Rock airport and we can meet you there with your kitten. We cannot ship kittens.
See video of this kitten on our facebook page at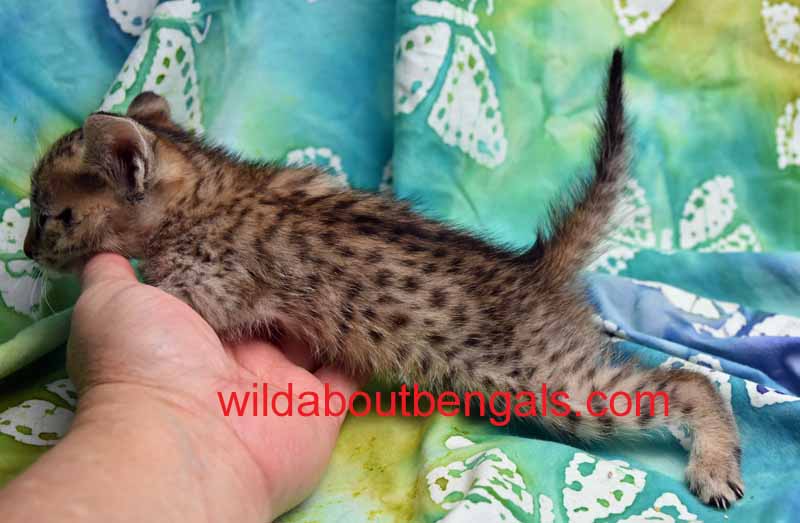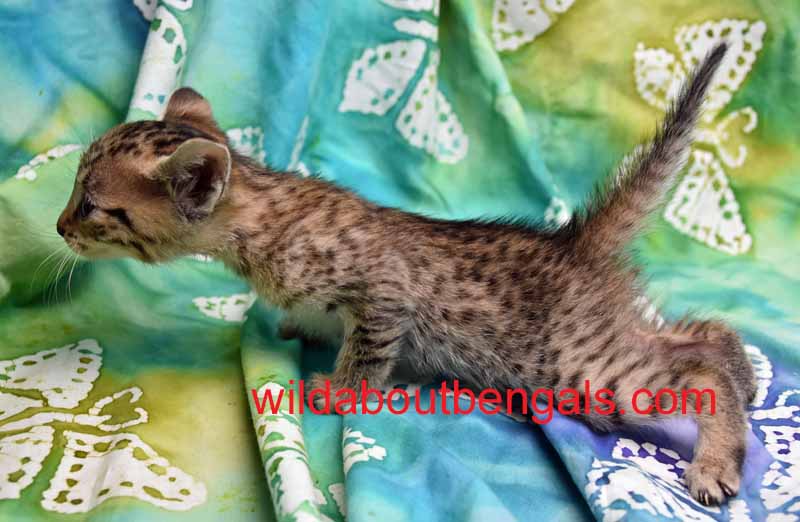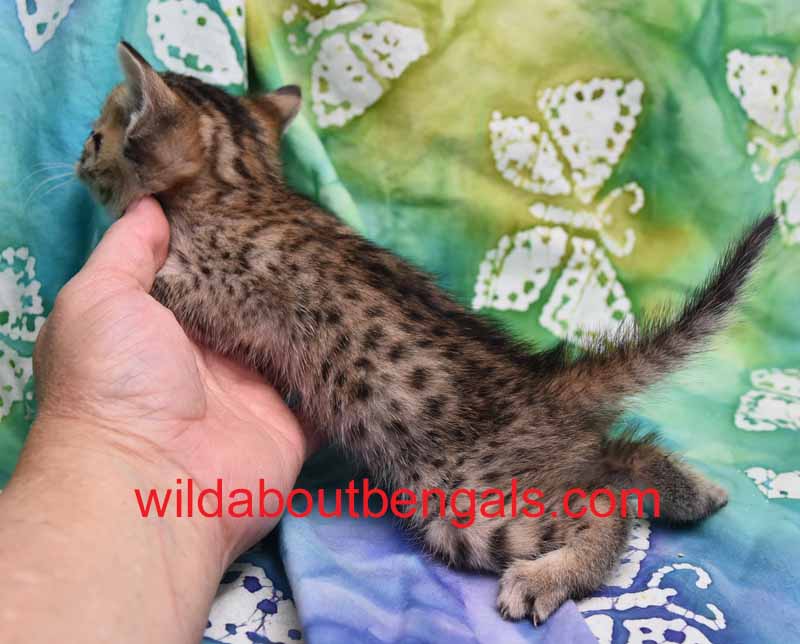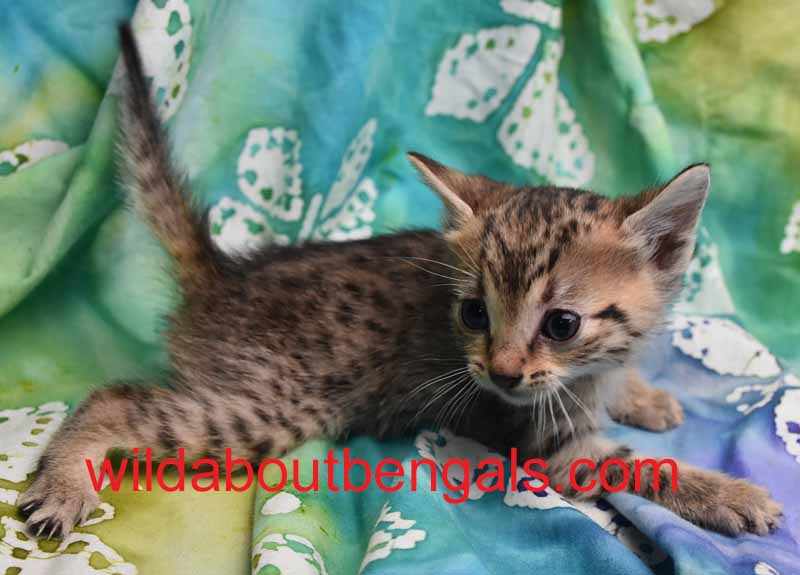 THE QUICKEST WAY TO GET IN TOUCH WITH ME IS BY EMAIL TRACY@WILDABOUTBENGALS.COM
Email me at tracy@wildaboutbengals.com if you are interested in a kitten.
All of our kittens are lovingly hand raised underfoot in our home to ensure the most well adjusted, happy, healthy pet for you. Our kittens are well socialized with people and other animals and have super sweet temperaments. All of our kittens are TICA registered. Our kittens are ready to go to their new homes after they reach 10 to 12 weeks of age. Before they go to a new home, they will be litter box trained, weaned onto solid food, socialized, up to date on vaccinations for their age, and have a health guarantee and written contract as well as support from us for the lifetime of the cat in case you ever have any questions during your cat's lifetime. Please view our Adoption page for more detailed info about adopting one of our kittens.